Four Winds agency provides the best quality graphic design for your advertising and marketing collateral. Whether you need graphic design for online or printed material, we will deliver top quality work. Our top artists and designers have over 20 years of experience. We let our work and results speak for themselves.
Print Material Examples
---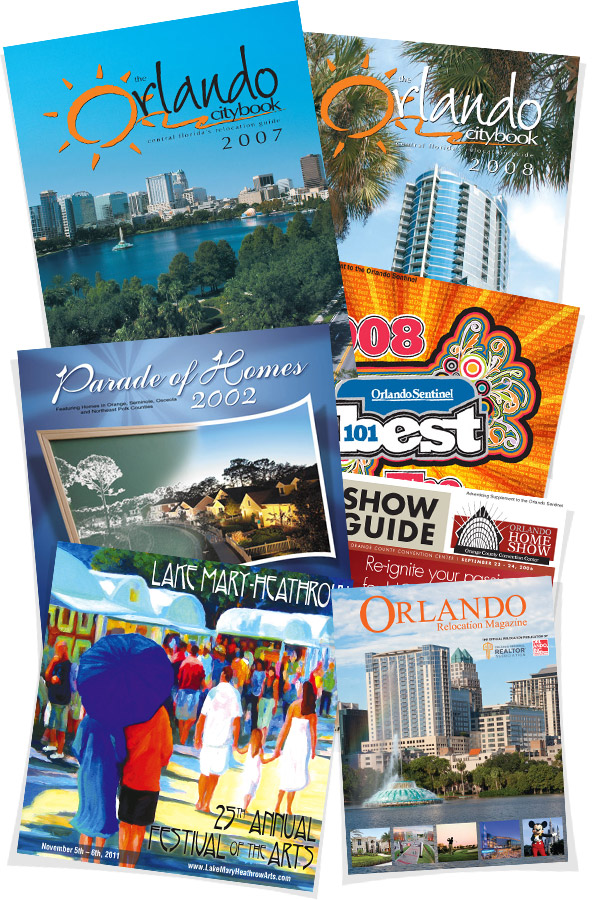 Magazines
Magazines are on the upswing. Electronic (or eMagazines) as well as traditional magazines are still a popular media outlet. There are more magazines being produced now than in the past few years. The flexibility and versatility of a magazine (as well as catalogs) make them a very effective tool to reach a specific audiences. We are proficient in cover designs, layouts and can handle the logistics of getting it printed. If you'd like it to be an eMagazine, we are currently building two very popular and growing magazines. You can view a couple magazines that are in current production here:
---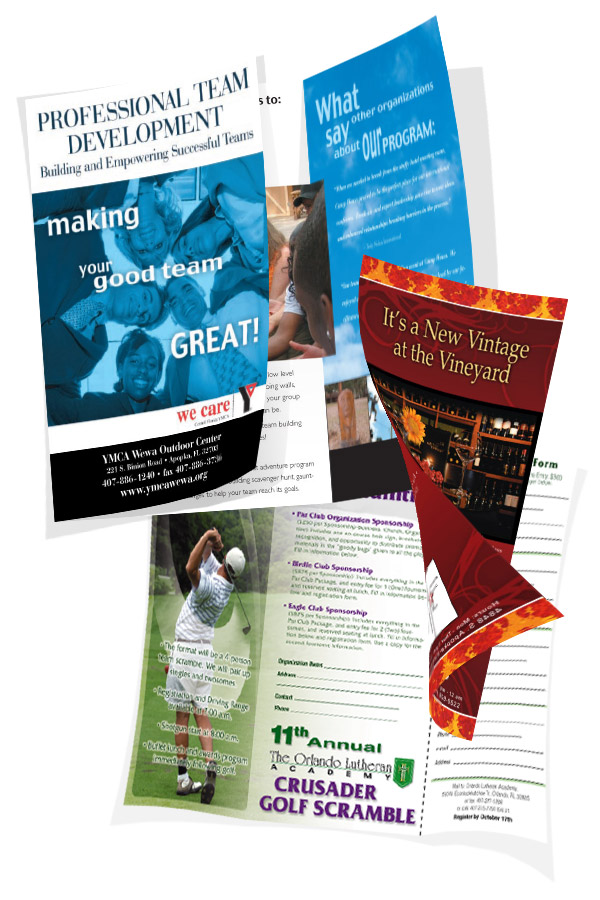 Brochures & Post Cards
Just because something has been around a long time does not mean that it is no longer needed. The ability to distribute your information to people that are not on the computer or their smart phone is worth the benefit. Brochures and post cards are perfect for distributing at events, social gatherings or while talking to someone at the grocery store. Whether it's used as a promotional piece for special occasions, a registration medium for events, thank you cards or reminders, the stand alone brochure and post card work exceptionally well. The printed piece has always worked well as a hook, a teaser and a reminder, to help lead someone to the next step. That next step being your website, a phone call, or a visit. It's a little reminder, so that you stay in the minds of your patrons.
---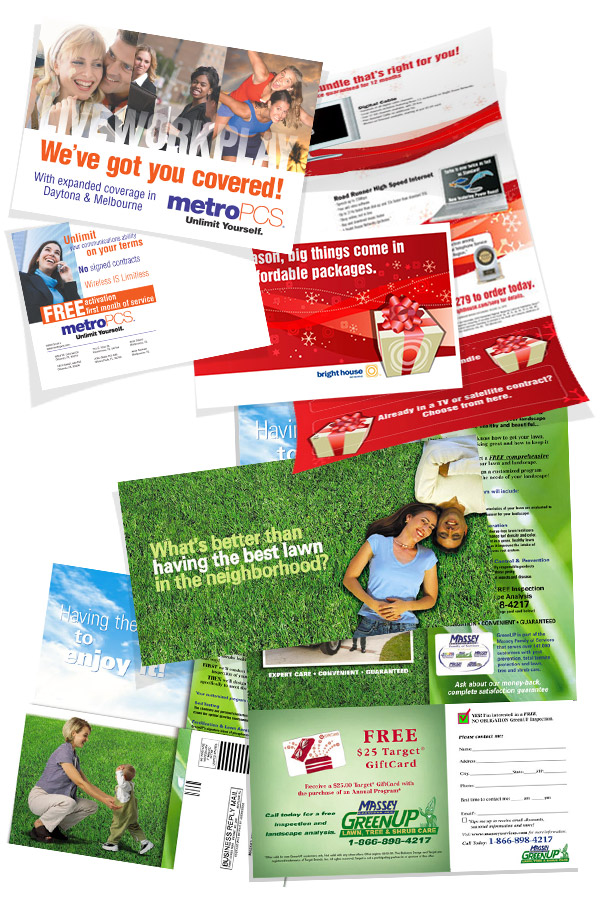 Direct Mail
If you are in need of design and layout for your direct mail campaign, you'll find Four Winds Agency very easy to work with. We have assisted with and are familiar with the postal regulations for direct mail pieces. Our graphic designers have worked on campaigns for Bright House, Metro PCS, Ashley Furniture, Progress Energy and many more organizations. We develop original layouts and custom artwork for any type of campaign you are ready to launch.
---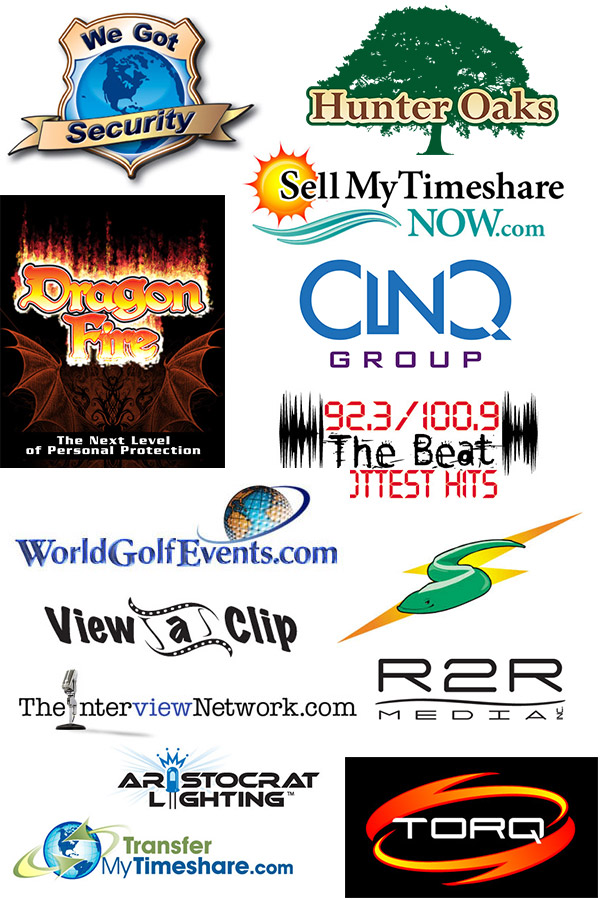 Logos
A logo say's a lot about an organization, event or product. People will associate it with your quality and service. A logo doesn't make or break a company, but the quality of the logo does speak to the quality of the organization. The colors convey a sense of mood and the font chosen speaks to the mindset of the organization. Creating a logo is a process, it's rarely completed one the first try. Creating a new logo for an organization is a discovery process. We enjoy the collaboration and the process of honing in on just the right logo design that fits the organizations personality.
---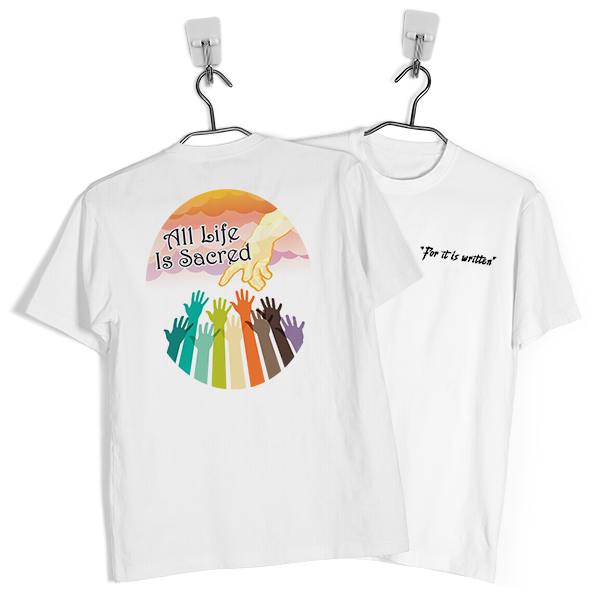 T-shirts
T-shirts never go out of style. They're easier to create and customize than ever before. If you need a custome t-shirt or polo shirt for an event, celebration and most importantly: for branding! We can design and illustrate what you need. We will handle everything from conception to the printing of the final product.
---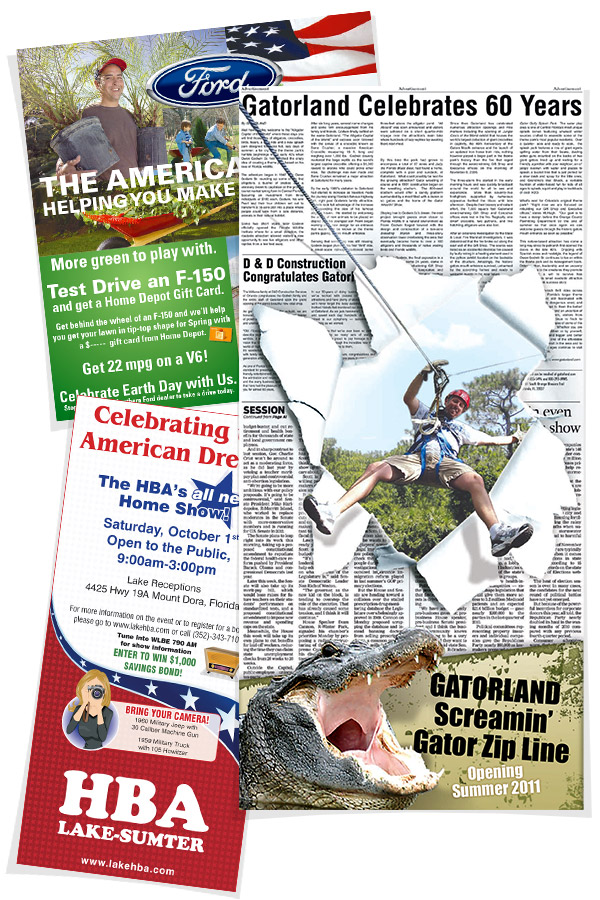 Newsprint
The newspaper industry may not be what it used to be, but it is still a good part of most ad campaigns. With the shake-up of the industry, some good deals can be had with a lot of newspaper publications. If you choose a newspaper with a strong website presence, you can often times get a good deal on a bundle package. A package that would give you not only a print ad, but also animated ads on their website. Four Winds Agency can work with newspapers all over the country to help build a targeted and effective campaign strategy for your organization.
---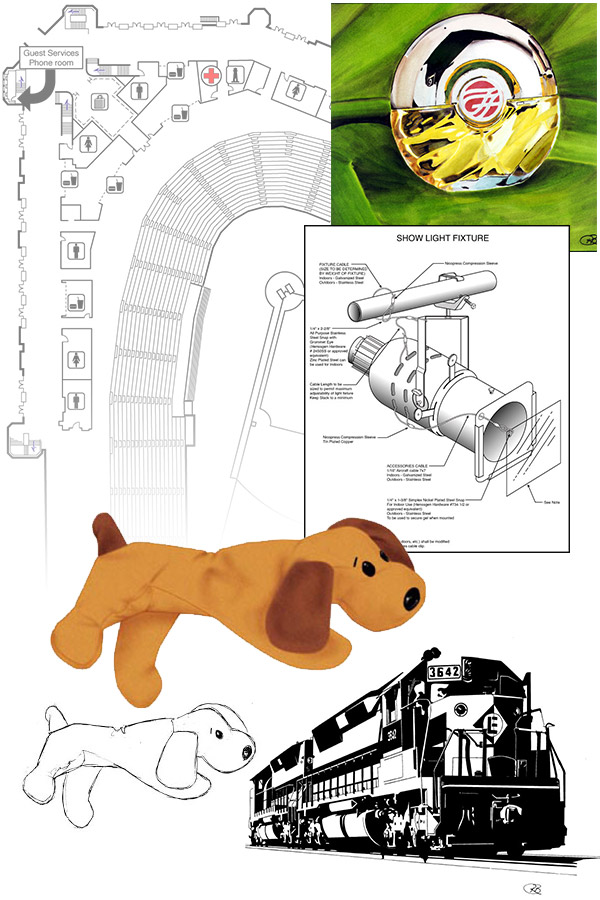 Illustrations
When you need custom illustrations for a product, place, event or special occasion we can create it for you. There are times when stock illustrations (or clip art) just doesn't cut it, we can work with you. Whether it's a particular style or mood, we have the artists that can deliver the artwork that will set you apart from the others.
---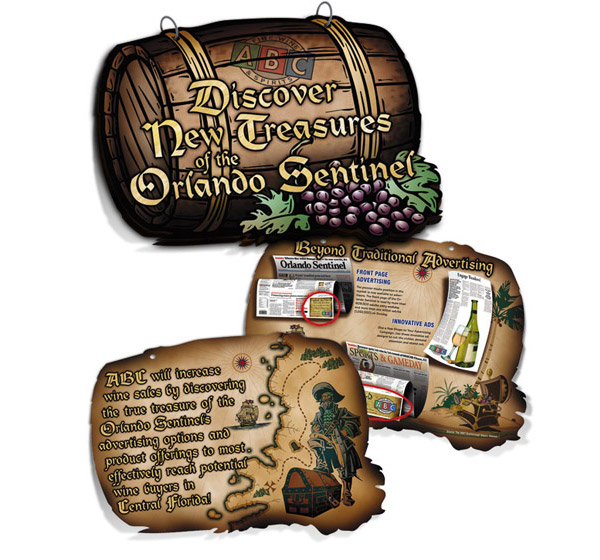 Presentations
Presentations is a catch-all category. We are able to build custom one-off pieces, Power Point and Key Note presentations, and more. Whether it's a billboard, POS displays, posters, t-shirts designs, or more. The only limitation is the imagination, so let us know what you're looking to do and we can help brainstorm some fantastic ideas to help take your organization to the next level.
---
Digital has established it's place in the world, but the printed piece will not be disappearing anytime soon. Brochures, post cards, direct mail, magazines and even newsprint are staples in getting the word out. I was approached recently by someone raising awareness for their non profit. She showed me a post card about the organization and how to contribute, but I didn't have time (nor was I interested) in making a snap decision, so I asked if I could keep the post card and refer to it later. She said no; she couldn't leave it with me. She tried to explain why, but I was so dumbfounded that I couldn't even hear her. I'm sure she had her reasons, but unfortunately I'll never get to know more about that organization. You always, and I mean always, need to make sure you have something to leave behind for potential patrons!