Web Design/Development
We have over 20 years of experience designing and building responsive websites. Whether you have an existing website or need a brand new one, we can design and build your website to match your existing marketing and branding material. We develop a look and feel that best represents your organization, while at the same time employing the latest on-page SEO strategies.
Graphic Design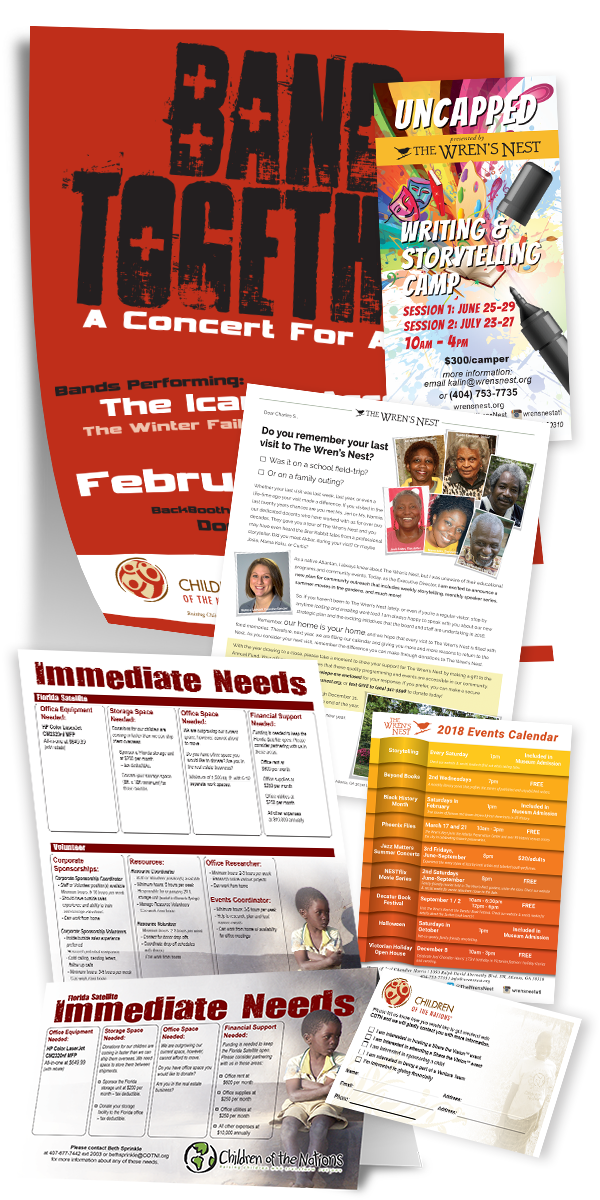 Make sure your organization stands out from the rest. Get more people to your event, convey a stronger message, and appeal to your target market with style and superior design.
Graphic design covers everything from logos, to business cards, to online advertising, marketing, branding, app development, augmented reality, brochures, direct mail pieces, magazines, and so much more. Anytime you want to convey a message you can rely on Four Winds Agency to make it eye catching and cohesive with your brand. Our passion is for great design and execution. We work diligently to make sure that our work matches your branding.
Augmented Reality
Examples and more information soon.