A Good Review Management Service can


INCREASE YOUR CONVERSION RATES
5% – 50% !!!

Many businesses fall into the trap of thinking online reputation management is for the mega companies. Yet, the less you invest in your online reputation management (ORM), the more you place your companys' fate into the hands of others.

But how do you get your customers to leave you reviews, especially positive ones. When bad news travels 10x faster than good news, it can be scary to ask for reviews from customers.

No matter what you do, what industry you're in, or who you are, your reputation is important. How the general public views you and your company is going to have a huge impact on how well you'll be able to develop and grow your business. Public perception will always dictate who your customers are and how many of them you'll have.
More than 80% of people on the internet value online reviews as much as a personal recommendation.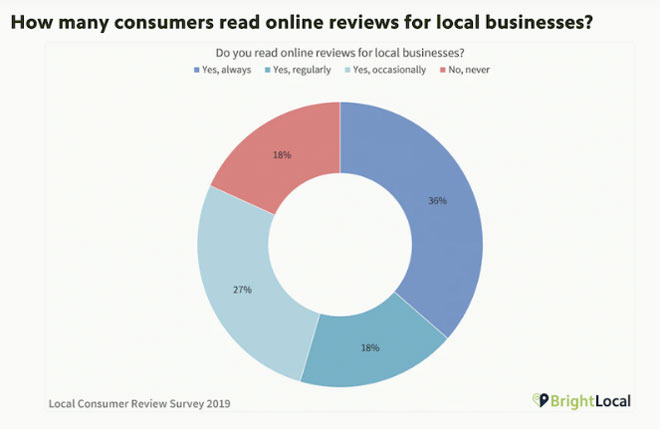 Companies with a positive reputation have an increased loyalty base. They also position themselves as an authority in their niche.
Getting More Reviews
With our Review Management service, we get more reviews for our clients.
We also guide their customers to deliver them to the review platform that benefits our clients the most
. Whether it be Google, Facebook, Yelp, TripAdvisor, or any number of popular review sites.
We have found that the best way of getting more reviews, is by using our clients current customer database
. We
tactfully
, and
systematically
, get more reviews through email campaigns and texts. as well as providing opportunities through email signatures, QR codes, and more.
Showcasing reviews on our clients website has also worked as an incentive to increase conversion rates
.
How Review Management Service Works
Improve Your Business
By using our service, we are able to capture any critical or negative reviews that a customer might have, and deliver them to you before they have a chance to post them on the web
. Wouldn't you prefer to have an opportunity to turn an upset customer to a happy one?
Reviews are also a source of customer feedback and data. By collecting them, you can get more insight into how well your business is doing.
Do your customers love your pricing, but think you could improve customer service?
In a review, each customer can tell you what you're doing well and where they think you could improve. The more reviews you collect, the easier it will be for you to see trends.
Reviews Increase SEO
One of the most important things that affect SEO and reputation simultaneously is your rating on listings sites. Google, Yelp, and other local listings sites are where people look first before deciding to contact a business, so you need to make sure that you're asking for ratings and reviews from happy customers.
We provide you the opportunity to reach out and resolve negative reviews before customers leave them on Google. With more positive reviews, the higher score will improve how your business comes up on search results!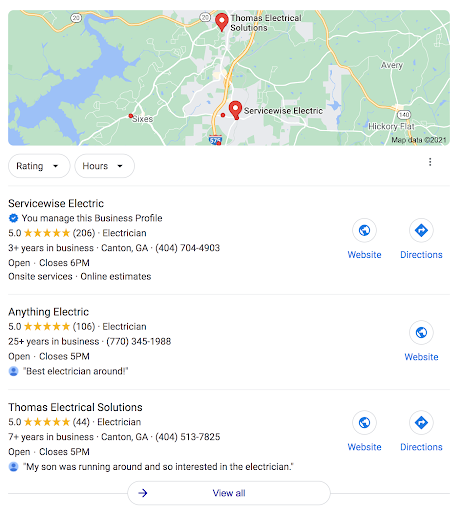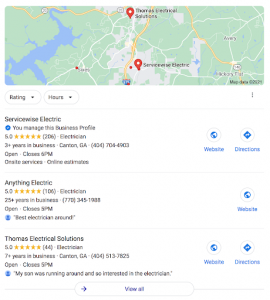 This will directly affect your standing on Google results pages when people search for a business like yours. It'll also represent what your previous customers think about you.
More positive reviews make your business easier to find for people. If you run any kind of local business, this is key to helping you reach more customers and grow. Reviews are a key part of search engine optimization these days. They're particularly important for local search. Google uses reviews to determine which listings it shows first. On Google in particular, good reviews will show up on your Google My Business profile. Google uses this information to create its "3-pack," a sidebar highlighting local businesses.
Generally speaking, if you've got a good reputation, it should be reflected through as many ratings and reviews as possible.